Environment´s information
The Region of Pamplona is known as the region which has the capital and the surroundings. The expansive character of the modern buildings do not stop that some of these localities conserve nice roman churches and beautiful medieval bridges. The Hollow of Pamplona is extended to the West up to the foothills of the Mountain Chain of Andía, where the locality of Arteta is, 22 km from the capital, which takes in an interesting Etnographic Museum and the source where the people from Pamplona drink water. Taking the N-121 from Pamplona and diverting from Ostiz by the regional N-411 we arrive to the Valley of Ulzama, of wide closed meadows where the cows graze, cows and sheeps, and where the Oak tree of Orgi highlights for its naturalistic interest. 
Etxauri
Privileged place, 13 km from Pamplona, it is very quiet and surrounded by mountain. On the foot of the rocks of Etxauri, where you can practise climbing, being this, one of the better schools for practising sport. Thanks to the centric situation, it is a perfect start point to make excursions to anywhere of the province.
Tours
10 minutes from Pamplona. Estella, Olite, Mountain chain of Urbasa, Foz de Lumbier, Eunate, Puente la Reina.
Activities
Hiking and walks next to the Arga river, through the Mountain Chain of Sarbil and Señorío de Otazu cellar, ball, route of the Royal Glen, climbing in the rocks of Etxauri, picking of cherries in the middle of May and June.
WHERE TO GO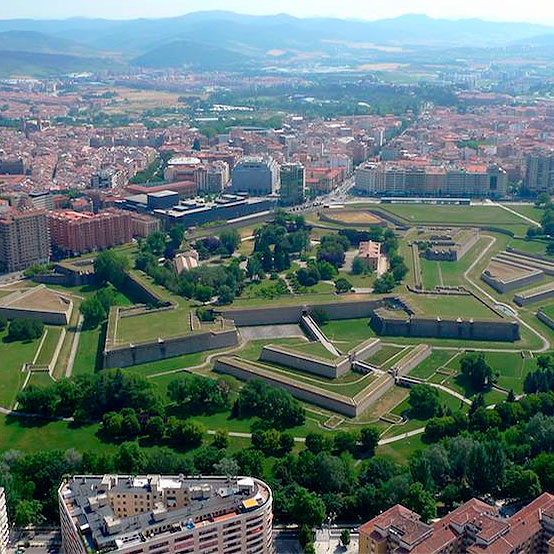 Pamplona
Pamplona invita a disfrutar pausadamente de sus parques y a callejear por su casco antiguo; invita a degustar su gastronomía y sus populares pinchos, regados con un buen vino, disfrutar de festejos ún...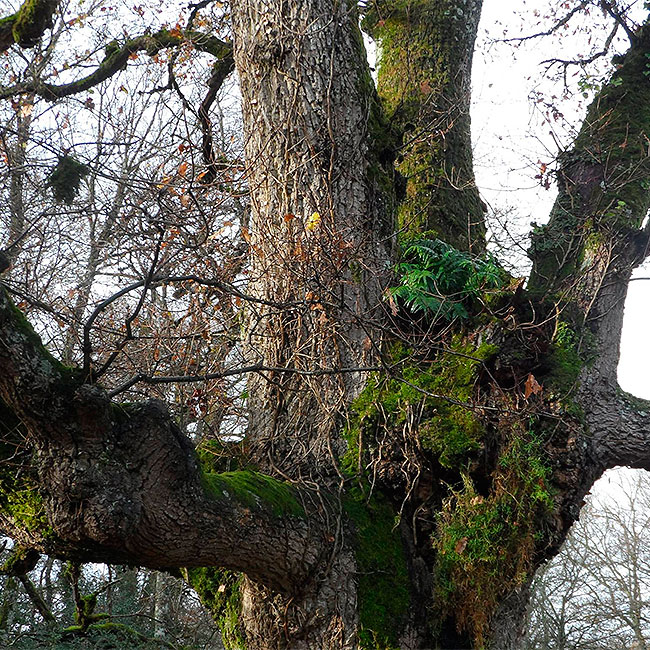 Robledal de Orgi
Bosque milenario, único testigo de los robledales húmedos seculares de Navarra con gran interés ecológico. Área Natural Recreativa con zonas de acogida, paseos y de conservación. Un paisaje singular q...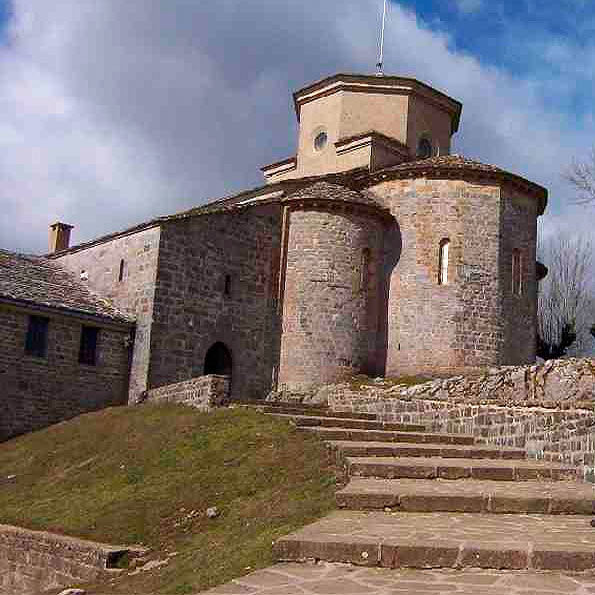 Santuario San Miguel de Aralar
Constituye uno de los centros de espiritualidad más conocidos de Navarra. Es un templo románico con tres naves y tres ábsides localizado en lo alto de la sierra de Aralar, desde donde se divisa una pa...
UPCOMING EVENTS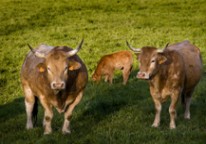 Día de la vaca brava
En Larraga, del 22 al 23 de julio
Los actos más destacados son el encierro de novillos, las visitas guiadas a la ganadería Macua donde se llevan a cabo exhibiciones de tienta y marcaje de becerras y el espectáculo taurino de recortado...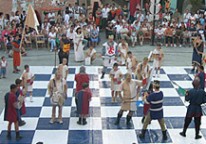 Feria Denominaciones de Origen y Leyendas
En Mendavia, del 22 al 23 de julio
Mendavia goza de una situación estratégica, a orillas del río Ebro con una fértil huerta que le proporciona numerosos productos de calidad. Así es el municipio con mayor número de productos protegidos...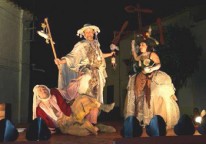 Festival Teatro Clásico
En Olite, del 21 de julio al 5 de agosto
Durante 15 días los mejores trabajos dramáticos de todos los tiempos, tales como Shakespeare, Moliere, Calderón de la Barca o Tirso de Molina son revividos en frente de las paredes del bonito Palacio ...